Main Content
HP Welcome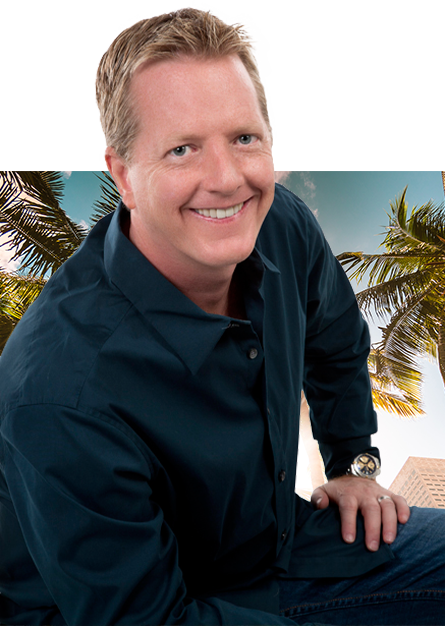 Your Concierge to Real Estate
Welcome to Miami! As one of the largest metropolitan areas in the United States, Miami offers so much to its residents and visitors alike. From our unrivaled beaches to our award-winning restaurants, our first-class sports teams to our bustling nightlife, there is always something to do in Miami. With its rich history and bright future, I feel honored to call this place home.
Whether you are looking to buy, sell, rent, or build real estate in Miami, you have come to the right place. As a Miami native, I have spent my life in this paradise and take pride in my extensive knowledge of the real estate market. I specialize in some of South Florida's premier communities including Coconut Grove, Coral Gables, Pinecrest, Brickell, Palmetto Bay, South Miami, High Pines, Ponce Davis, Key Biscayne, and Miami Beach. Having been licensed for over 20 years in real estate, I have developed an in-depth understanding of the market dynamics and trends in these areas. But we are not limited to just Miami-Dade County, but also service customers in Monroe, Broward, Palm Beach, and Martin County.
Furthermore, I am honored to be a part of the distinguished Legends Society, which has propelled my team to be ranked as the #2 CB Large Teams in Miami. This achievement places us in the Top 1% of CB agents in Florida. Additionally, our commitment to excellence has been recognized by Real Trends and Tom Ferry's "America's Best Real Estate Professionals", where we are ranked in the Top 1.5% of Real Estate Professionals Nationally. Moreover, I have been consistently awarded The Florida 100 and recognized as a Top Producer year after year.
While my accomplishments speak to my expertise, I pride myself on the happiness of my clients and always strive to provide the best possible service to everyone I work with, ensuring their real estate needs and goals are met with utmost care and professionalism.
In today's real estate market, I believe that both buyers and sellers need a real estate agent on their side to help them find the perfect home, to negotiate the best price, to guide them through the process and to serve as an advocate every step of the way. I have a history of Satisfied Clients, and I hope to add your name to my list. You'll love life here!
HP Testimonials
John is the best. He is extremely attentive, detail oriented, diligent, reliable, relentlessly hard working, caring, and honest. John really went above and beyond to make my first home purchase experience as seamless and stress-free as possible. I 100% recommend John and his team.
by Raquel L.
Extremely professional and caring but most important to us at no time during the process that we feel pressured, he made everyone ( buyer and seller ) feel very comfortable. Thank You again John
by Gladys C.
HUGE thank you to John and Jeanine, they are such an incredible team! They worked so hard on every little detail of helping us purchase and sell our home. They made us feel so secure and comfortable knowing that we had their support, knowledge, and negotiating expertise every step of the way. They genuinely care about their clients and want the very best for them. I can't recommend John and Jeanine enough!
by Carly D.
John and Jeanine are the BEST. Not only did they help us buy our very first home, they helped us sell the same home two years later when we decided to move out of state. They both went above and beyond to make sure we got everything we wanted and needed out of our sale while making us feel like we were their only clients. Their extensive knowledge of the market and negotiating abilities are unmatched. We highly recommend them for your next purchase or sale!
by Cole C.
We met John in January of this year, when we came to see a home he had listed, and we ended up buying! We then listed our condo with him a couple of months later, and it closed 2 days ago. My husband and I have bought and sold many properties over the years, and must say that John is the most professional, ethical, laid back/no pressure, and easy to work with realtor we have met. Since he is local to the area, and we were relocating to Coconut Grove from MD, he quickly became our go to person for local recommendations, and solutions for all issues that cropped up. We highly recommend John,and give him 5++ stars!!!
by Anu W.
I've purchased a number of homes over the years, and never had the kind of customer experience offered by John Seidel. He provides much more than a traditional agent might offer. His attention to detail is amazing. Once he spots an issue, he helps to resolve it before you've even have to think about how to handle it. He also has a great network of contacts for inspections, repair work, legal and other specialist support if required. I've always found his team to be exceptional. I've now sold a home, rented a condo and bought a condo with John Seidel. For me, there is no other choice that John for all my future property transactions.
by Laurie B.
I first met John nearly 10 years ago when he was on the seller's side for a home I purchased in Miami. During the course of the project, he did the lion's share of the work, from helping me untangle a banking transaction to the nuts-and-bolts of the property transfer. So naturally I thought of him first thing when I wanted to sell the house this year. He used his outstanding contacts (and sterling reputation) to line up a potential buyer within hours, and then applied his experience and savvy to help bring the deal to a happy ending. Couldn't be happier with the results.
by Gary S.
John and his team shepherded me through the process of selling my family's home, providing invaluable experience, enthusiasm and encouragement. They were always available to answer questions and address concerns. Highly recommended.
by Ellen K.
John and Jeanine were a pleasure to work with. We have bought a sold a house with them. They are very knowledgeable and professional. We highly recommend using them!
by Jessica H.
John and Jeanine were absolutely wonderful. They're both very diligent and quick to answer any questions (even the dumb ones). As first-time homebuyers, we really appreciated their amazing advice and guidance. We'll definitely be using them again in the future!
by Cole C.