Main Content
HP Welcome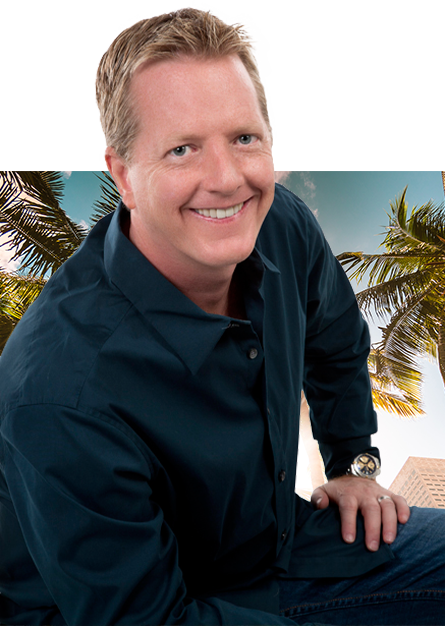 Your Concierge to Real Estate
Welcome to Miami! As one of the largest metropolitan areas in the United States, Miami offers so much to its residents and visitors alike. From our unrivaled beaches to our award-winning restaurants, our first-class sports teams to our bustling nightlife, there is always something to do in Miami. With its rich history and bright future, I feel honored to call this place home.
Whether you are looking to buy, sell, rent or build real estate in Miami, you have come to the right place. As a Miami native, I have spent my life in this paradise and I take pride in my knowledge of the real estate market. I specialize in some of South Florida's premier communities including Coconut Grove, Coral Gables, Pinecrest, Brickell, Palmetto Bay, South Miami, High Pines, Ponce Davis, Key Biscayne and Miami Beach. Having been licensed for over 20 years in real estate, I know the market extremely well. Beyond that, I pride myself on the happiness of my clients and always strive to provide the best possible service to everyone I work with.
In today's real estate market, I believe that both buyers and sellers need a real estate agent on their side to help them find the perfect home, to negotiate the best price, to guide them through the process and to serve as an advocate every step of the way. I have a history of satisfied clients, and I hope to add your name to my list. You'll love life here!
HP Testimonials
I first met John nearly 10 years ago when he was on the seller's side for a home I purchased in Miami. During the course of the project, he did the lion's share of the work, from helping me untangle a banking transaction to the nuts-and-bolts of the property transfer. So naturally I thought of him first thing when I wanted to sell the house this year. He used his outstanding contacts (and sterling reputation) to line up a potential buyer within hours, and then applied his experience and savvy to help bring the deal to a happy ending. Couldn't be happier with the results.
by Gary S.
John and his team shepherded me through the process of selling my family's home, providing invaluable experience, enthusiasm and encouragement. They were always available to answer questions and address concerns. Highly recommended.
by Ellen K.
John and Jeanine were a pleasure to work with. We have bought a sold a house with them. They are very knowledgeable and professional. We highly recommend using them!
by Jessica H.
John and Jeanine were absolutely wonderful. They're both very diligent and quick to answer any questions (even the dumb ones). As first-time homebuyers, we really appreciated their amazing advice and guidance. We'll definitely be using them again in the future!
by Cole C.
We have worked with John on both sides of a deal. He represented the seller for a home we bought, and (this is endorsement enough) he represented us when we later sold the same home. John is incredibly knowledgeable of the area and is great to work with. He always responds diligently and truly goes the extra mile to get a deal done. I could go into detail about how much he helped us sell our home recently, but to keep it short, I truly couldn't imagine any other realtor doing the work and putting in the time that he did to get the deal done. To top it off, he is also a truly honest and straightforward realtor (something that is not as common as you would hope). He doesn't play games an...
by Zach E.
John was incredible to work with. He guided us expertly through our search, negotiations, and purchase. His advice and expertise helped us greatly in making smart decisions. By far the best real estate professional we have ever dealt with and the only one we will use going forward!
by Michael T.
John Seidel sold our beachfront condo on Key Biscayne for top dollar and helped us purchase a single-family home in a great neighborhood in Parkland. John and Jeanine surpassed our high expectations while providing world-class customer service before, during and after our transactions. John was readily available to answer questions day and night. His impeccable character and enviable relationships with attorneys, lenders, insurance agents and contractors behind the scenes made this the most pleasant and fruitful experience imaginable in this fast-paced real estate market. John's eye for detail and outstanding communication were a welcomed breath of fresh air in what is usually a very stressf...
by Pete & Maria
"Working with John has been a wonderful experience. He has an exceptional team. Their professionalism shines through in the details. My experience with them as a buyer prompted me to later use them as my selling agent. They have a commanding knowledge of the market, in particular Pine Bay. I would not hesitate to recommend them."
by Dr. Rene Paez
My wife and I had been dreaming of the perfect forever home for many years and John helped it all come together with flying colors. From Day 1, when he immediately answered our initial questions during a long phone call and then followed up with a thorough email later that evening, to the day we closed on our home, we knew John was the right choice. John stuck with us through thick and thin for almost an entire year. He never wavered and remained available at all times regardless of the issue or concern. We strongly recommend John to anyone thinking of buying a house in the Miami area. John knows his stuff. While his expertise provides you with a consummate professional on your side, his per...
by David & Lauren Kahn
"OUR APPRECIATION FOR ALL YOU HAVE DONE"   Moving is a tough enough job in itself; moving to a new State and city is even tougher when you don't know anything— especially moving from a Manhattan apartment to suburban South Florida living. Trudy and I wanted to be sure you knew how much all your efforts meant to us finding a new home. You have set a standard others will find difficult if not impossible to meet. Just a few examples: you asked and listened about our needs and interests—seemed to be reading our minds by anticipating all our tireless inquiries, worked tirelessly to find communities and potential homes that met our preferences and lifestyle, made great suggestions...
by Ed Freedman & Trudy Kane