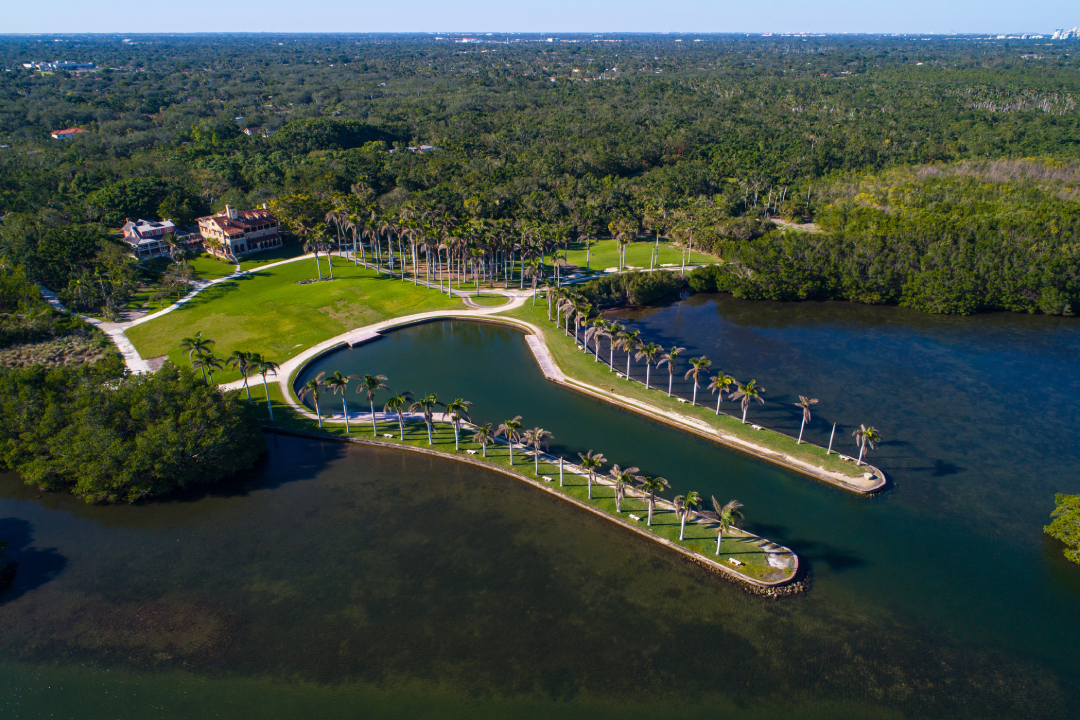 Deering Estate
Off of the coast of Biscayne Bay, you will find the beautiful and historic Deering Estate. The estate covers 444 acres and acts a hub for environmental and historic restoration. The site has been on the National Register of Historic Places for over 30 years. Charles Deering, the founder of the estate, had much love for both the environment and the arts, and it really shows. He collected over 4,000 pieces of 15th to 19th century art. Some of his art and some of the art he collected can be found at the estate, while other pieces were donated to museums such as the famous Art Institute of Chicago. Many local artists also have exhibit on the site. Deering Estate is also a hotbed for environmentalists. They offer various camps for children to learn about South Florida's local environment, as well as nature walks and tours hosted by naturalists. The site is home to many local and exotic plant types. Come on by and check out the historic Stone House or Richmond Cottage, which are two of the historic buildings on site.
Thalatta Estate Park
This park, located in the eastern part of Palmetto Bay, is so beautiful that it hosts weddings every year. The park has a gorgeous ceremonial staging area overlooking Biscayne Bay where many locals have said, "I do." The 4-acre park is home to a quaint two-story vintage house called "Thalatta," which is a variation of the Latin word meaning "the sea." The Connett family built the residence back in 1926. The house's style is very similar to the Mediterranean style of Deering Estate's housing, which is located just north of the park. On site, you will find groom and bride suites. On top of these special amenities, the park also has picnic tables, bicycle racks and trails, manicured gardens, a nice little pond, a couple of terraces, a museum, and plenty of South Florida's finest natural views.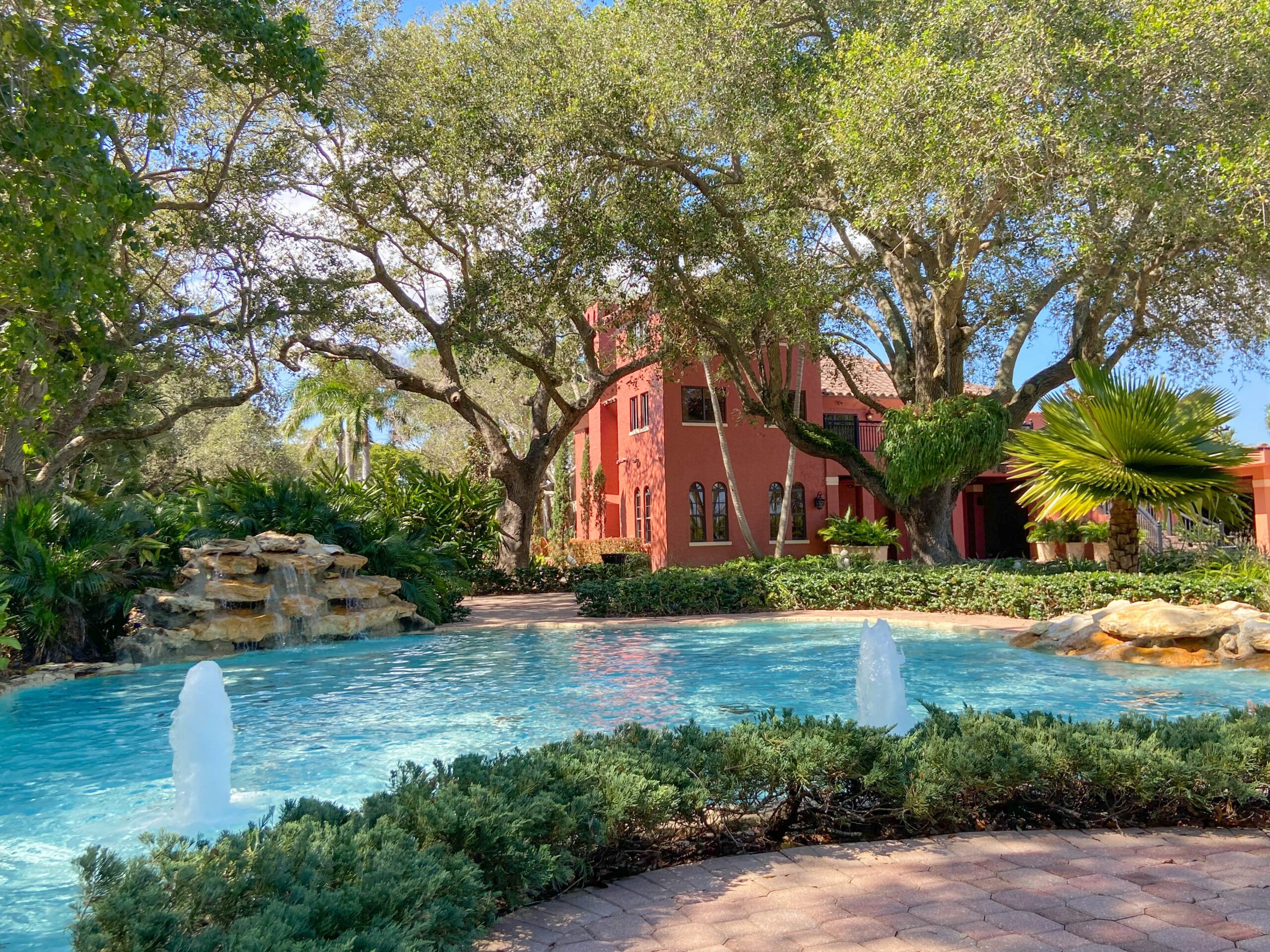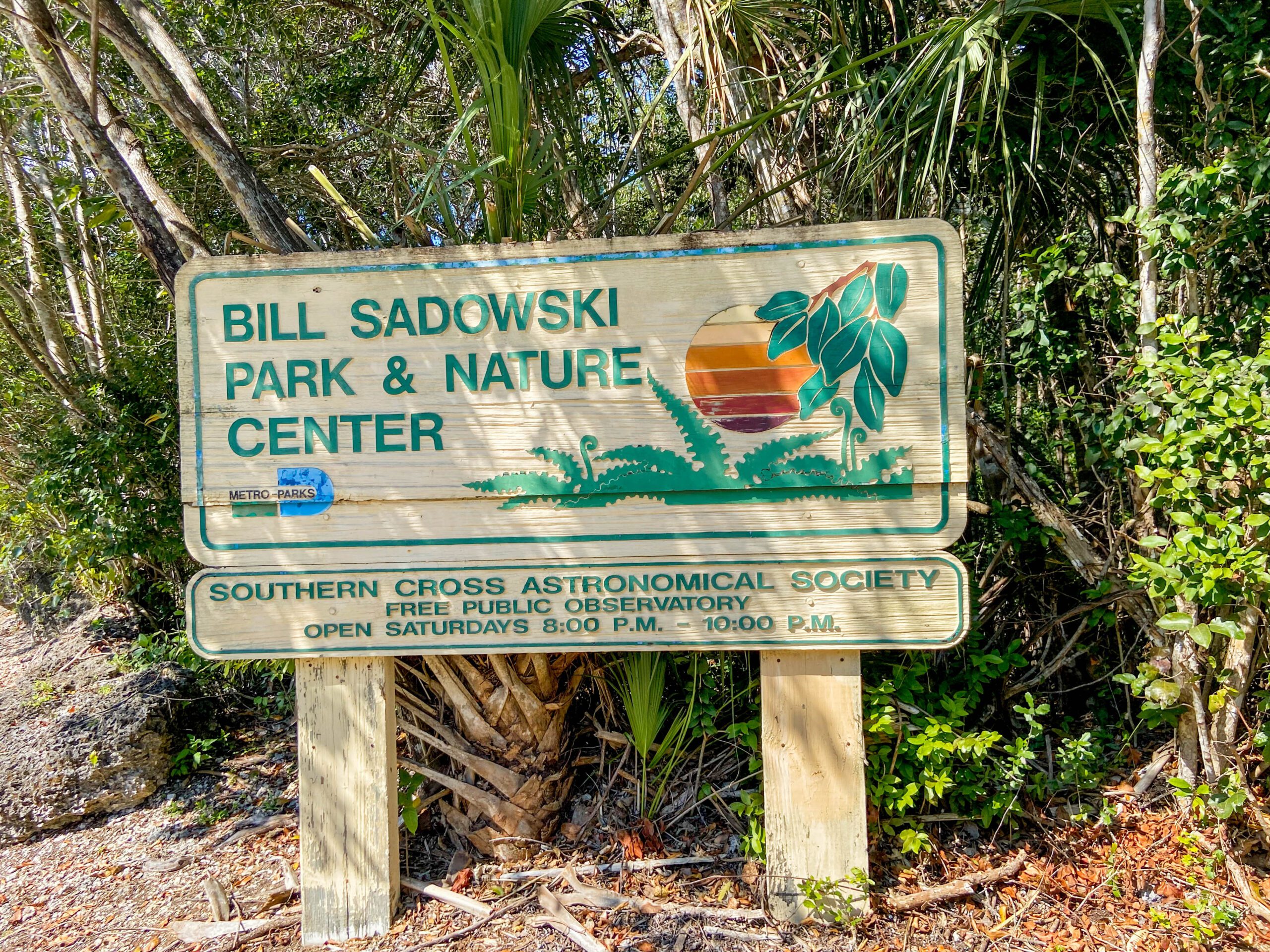 Bill Sadowski Park and Nature Center
If you wish to experience all of South Florida's natural habitats, then come on down to the Bill Sadowski Park and Nature Center. This Miami-Dade County Park displays three of South Florida's distinct natural habitats: pinelands, tropical hardwood hammocks, and a drained Everglades slough. There is a live animal exhibit that features many native and non-native species that live in the wetlands and waters of Miami. A massive 822-gallon aquarium that displays freshwater fish from the area can be found on site. You can canoe, fish, or go on a self-guided nature trail that shows off the beautiful habitats that once controlled this entire area. The park also has a bird watching area, sponsored EcoAdventures tours, outreach programs for youngsters, fishing tours, areas for campfires, Boy Scout programs, picnic areas, and an observatory site for the Southern Cross Astronomical Society, where you can stargaze and learn about space.
Parks
The Village of Palmetto Bay is also known as the "Village of Parks" due to the high number and quality of parks in the area. There are many large family-friendly parks, including Palmetto Bay Park and Coral Reef Park, where you can bring the whole family for an entire day of fun. When we say the whole family, we mean the whole family…even your dogs. The community features a lovely dog park, so your pups can even join in on the fun.
Palmetto Bay Park
Palmetto Bay Park was the very first park redone after the founding of the Village of Palmetto Bay. Before the Village was incorporated, a small 5-acre park stood in its place. The area is now a massive 25-acre park facility. The park has everything you could ever need in a local family park. There are massive fields for soccer, football, and any other sport played on the grass, six softball fields, basketball courts, a recreation room open for party rentals, a jogging path, picnic pavilions, and a massive concession and observation building. A skate park can even be found on site. It also boasts the largest boundless playground in South Florida. A boundless playground is one that is accessible to all kids, including ones that are handicapped. The existence of all of these amenities, including such a progressive playground, shows the community's commitment to please all of its various inhabitants.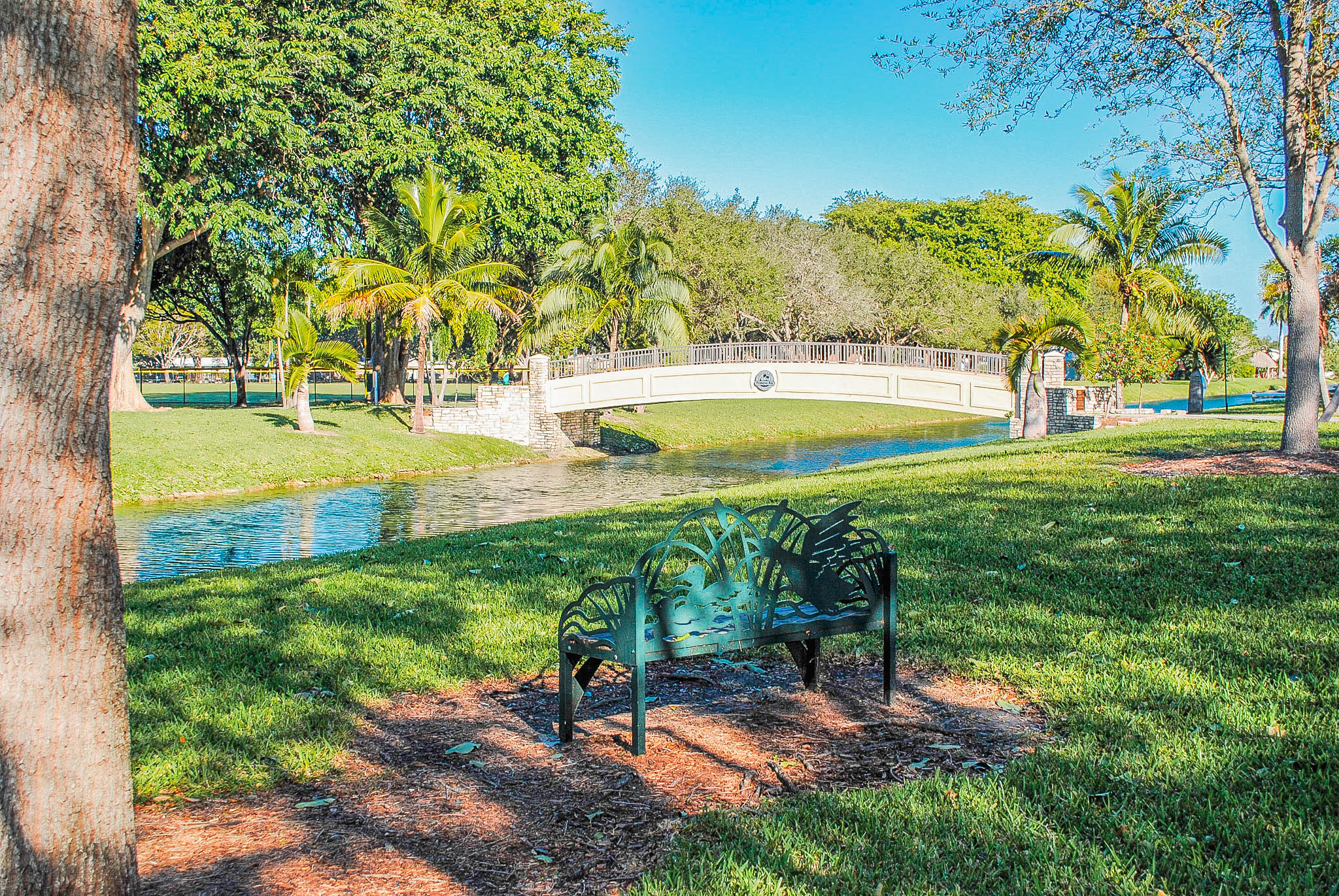 Coral Reef Park (7895 SW 152nd Street)
Coral Reef Park is one of the largest family parks in South Florida. It spans more than 50 acres and is nestled right in the heart of the Village of Palmetto Bay. This park has it all: beach volleyball courts, open fields, baseball fields, a playground, gazebos and recreation rooms for party rentals, a pinelands reserve, picnic areas, racquetball courts, plenty of tennis courts, and, of course, a jogging path. After running all day with your friends or family, grab a bite at the Parkside Café under the pavilion. Because of the pinelands reserve on site, there is an abundance of wildlife in the area including many different kinds of birds, perfect for the casual nature-lover. The park also offers football, baseball, softball, and tennis programs that the entire family can enjoy. If you live with an active family, love to bird watch, or just wish to find a tranquil place to read a book, then this massive park is perfect for you.
Ludovici Park (17641 Old Cutler Road)
This is not just any old public park. This park is attached to a public library, so you can grab a book and enjoy it while feeling the sea breeze from Biscayne Bay. Ludovici Park is also located in the easternmost part of Palmetto Bay. The library is also home to a great amphitheater where tons of local musical performances, lectures, workshops, and children's activities take place. The park also offers many walkways with views of the ocean, manicured gardens, a shaded gazebo, and an open area to lie out. If you are in the area, stop by this little gem of a park.
Dog Park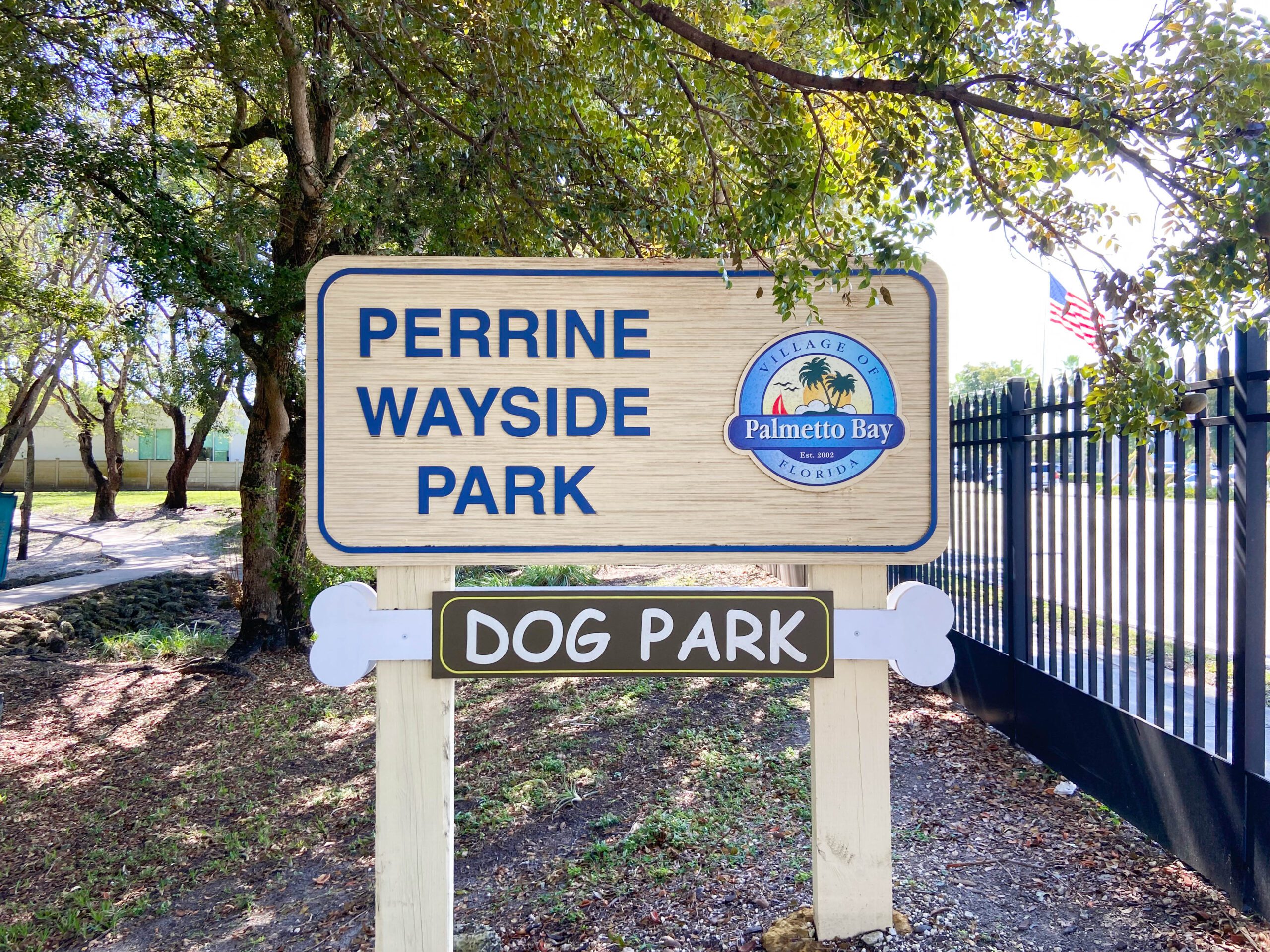 Perrine Wayside Park (16425 S. Dixie Highway)
All the way on the westernmost side of the Village of Palmetto Bay, you will find this unique dog park full of lush flora and plenty of happy fauna (the pups). The park features a lake and fountain where Fido can take a dip during a hot South Florida day. There's a separate area for smaller dogs, so you can ensure that your dog will not get into a scruff with a bigger dog. The park also has a walking path, so you can take a jog, even if you do not have a dog.