Miami Newsletter July 2023 Edition and Around Town Activities
Here is your Miami Newsletter July 2023 edition packed full of wonderful activities around Miami.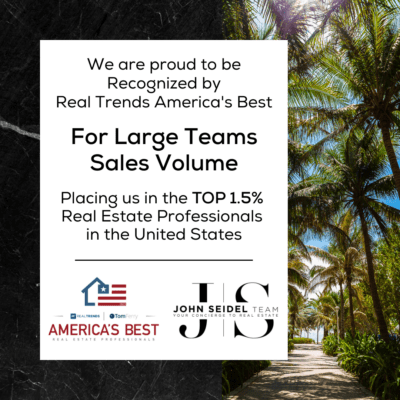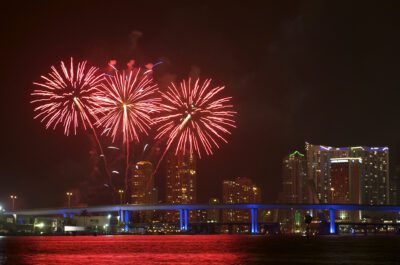 Celebrating Independence Day!
Coconut Grove
4th of July with Miami Symphony Orchestra
Time: 7:30 – 9:00 PM
Location: Peacock Park | 2820 McFarland Rd
Come and be part of a remarkable live performance presented by the Miami Symphony Orchestra, under the baton of Eduardo Marturet, brought to you by the City of Miami and the Coconut Grove Business Improvement District.
Admission is FREE and the event is open to the public, although seating is limited.
Click for more info or to RSVP
Coral Gables
A Gables Fourth
Time: 5 PM – 10 PM
Location: Biltmore Hotel | 1200 Anastasia Ave
Immerse yourself in an enchanting evening as the night sky above the Biltmore Hotel comes alive with a vibrant fireworks extravaganza this Independence Day! Join in for an unforgettable celebration featuring a captivating concert, delectable concessions, and a breathtaking display of fireworks. The festivities will take place on the grounds of the Biltmore Hotel. The concert will commence at 7 p.m., followed by a dazzling fireworks showcase at 9 p.m.
Key Biscayne
4th of July Parade, BBQ, and Fireworks Show
Time: 11 AM Sharp to 1 PM
Location: Crandon Blvd. from Harbor Dr to West Wood Dr
Experience the pinnacle of summertime joy on Key Biscayne with their remarkable Fourth of July extravaganza. The festivities span the entire day and kick off with the beloved tradition of a vibrant parade along Crandon Blvd, stretching from Harbor Drive to West Wood Drive, commencing at 11:00 AM. Best of all, this event is completely free and open to the public.
Following the parade, the Rotary Club invites you to the Village Green for a delightful BBQ gathering.
As the sun begins to set, the magnificent celebration reaches its climax with a mesmerizing fireworks spectacle illuminating the Atlantic beach. This awe-inspiring display, generously sponsored by the Village, serves as the perfect grand finale to this extraordinary day.
South Miami
4th of July Celebration
Time: 5 – 9:30 PM
Location: Palmer Park | 6100 SW 67th Ave
Get ready for an unforgettable experience as the skies of South Miami come alive with a dazzling display of fireworks at the much-anticipated annual Fourth of July Celebration! Gather your family and friends for an enchanting evening filled with live entertainment, delectable food trucks, engaging kids activities, and a truly spectacular fireworks show, commencing at 9pm.
To ensure your comfort during the event, it is recommended to bring your own blankets and/or lawn chairs. Please note that alcoholic beverages and pets are not permitted at the event, ensuring a safe and enjoyable environment for all attendees.
Miami Beach
Fire on the Fourth
Time: 3:00 – 9:00 PM
Family Fun & Games 3:00-7:30 PM
Stage Entertainment 5:00 – 9:00 PM
Roller Skating 3:00 – 9:00 PM
Drone & Fireworks 9:00 PM
Location: 73rd ST and Collins Ave
Prepare to witness a stunning spectacle as fireworks and drones once again illuminate the skies above Miami Beach, celebrating the nation's 247th birthday. The outdoor festival offers a dedicated family zone, tantalizing food trucks, captivating live entertainment, and an exhilarating rock-climbing wall. But the festivities don't end there!
The Ocean Drive Association will also host their annual Independence Day Fireworks & Patriotic Concert on South Beach's Ocean Drive and 12th Street. The concert, beginning at 8:30 p.m. with an orchestra performance by the Miami Beach Classical Music Festival, sets the stage for an unforgettable fireworks display launching at 9 p.m.
Palmetto Bay
Independence Day Celebration
Time: 6 – 9 PM
Location: Village Hall | 9705 E. Hibiscus St
Celebrate America's 247th Birthday in Palmetto Bay with a spectacular event that offers live music, street entertainment, and a variety of food vendors to satisfy every palate. The festivities also include craft vendors and a lively beer garden. This free public event showcases the community's patriotic spirit and pride, culminating in an explosive 15-minute fireworks show synchronized to music at Palmetto Bay Park. Join in the fun with face painting, stilt walkers, live bands, LED robots, and a free toddler fun zone with inflatables, ensuring an enjoyable experience for the entire family.
Cutler Bay
4th of July Parade and Picnic
Time: 9:00 AM – 12:00 PM
Location: Whispering Pines Park | 8800 Ridgeland Dr
Mark your calendars for the highly anticipated 55th Annual Cutler Bay/Whispering Pines 4th of July Celebration and Parade! Prepare for a day filled with exciting activities, including a vibrant parade, a mouthwatering cookout, thrilling inflatables, lively music, face painting, engaging interactive arts and crafts, refreshing snow cones, and much more! This event promises non-stop fun and entertainment for all ages. Don't miss out on this incredible celebration!
Homestead
Race to the 4th
Time: 6 – 10 PM
Location: Homestead-Miami Speedway | 1 Ralph Sanchez Speedway Blvd.
Get ready to embark on an unforgettable Fourth of July adventure with the City of Homestead's magnificent annual event, "Race to the 4th." This electrifying celebration offers a sensational lineup of live music, captivating entertainment, mouthwatering food, exhilarating rides for children, and a breathtaking grand finale of fireworks. Join in on this star-spangled extravaganza and create lasting memories with friends and family.
Team Activities for June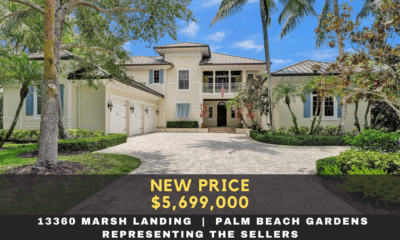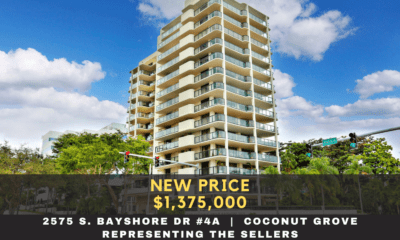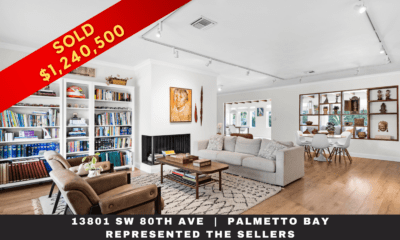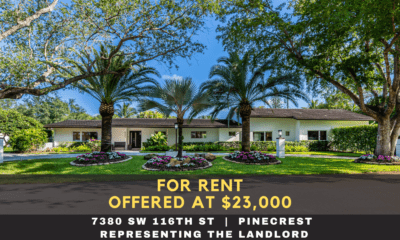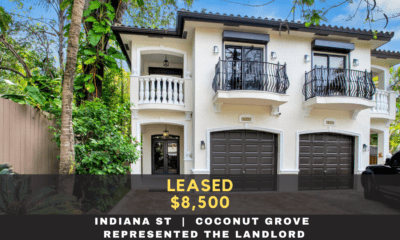 John Seidel – Top Miami Real Estate Agent
As a Top Real Estate Agent in Miami, John Seidel is known for his Professionalism, Dedication, Quick Responses, and ability to achieve Outstanding Results, backed by over 20 years of Experience.
Specializing in a variety of neighborhoods throughout Miami and beyond, including Coconut Grove, Coral Gables, Pinecrest, Palmetto Bay, Ponce Davis, Miami Beach, Brickell, High Pines, South Miami, Broward, Boca Raton, Delray Beach, Palm Beach, Martin County, Jupiter, Stuart/Jensen Beach, and The Florida Keys including Key West, John and his team are experts in the local market.
If you're considering buying or selling in any of these areas, contact John Seidel today for a complimentary consultation.
And don't forget to check back often for the latest news and insights on Miami's dynamic real estate market.